Eileen Reilly – Reflexology – Reiki – Indian Head Massage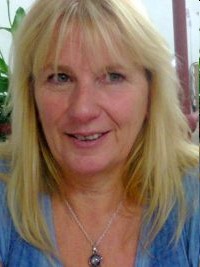 Contact Details:-
Reflexology - Reiki - Hopi Ear Candles
01745 870765 - 07471 941034

eileen.reilly@ymail.com
Links:-:-
https://www.facebook.com/TherapyWales/
http://www.naturaltherapypages.co.uk/‎
Address -
Evolve, 20 New Street, MOLD, CH7 1NZ
-
-
Reflexology – Reiki – Indian Head Massage – Hopi Ear Candles
I am a Natural Therapist, and have been in practice since 1991. My therapies are Reflexology, Reiki, Indian Head Massage, Hopi Ear Candles and Metamorphic Technique.
I am a Reiki Master and offer Reiki 1+2, workshops. I am interested in Chinese Medicine, Aromatherapy, Yoga, Shamanism, Kinesiology and Herbal/Homeopathic Medicine.
Consultations are free and each session is approx an hour. Medical Histories are taken to help provide the most appropriate treatment plan.
I hold work in Beauty by Design – above Andrew Clifford Hairdressing   – Every Monday
And offer mobile visits in and around Denbigh and Wirral.
"Fantastic reflexologist who accurately diagnosed some of my issues before the doctors had even identified them! Very friendly and honest practitioner who truly has the needs of the clients at heart. I would definitely recommend a visit as she is excellent."
"Experienced Reiki by other practitioners with no effect – Eileen has a gift and I felt results after only 3 treatments with increased movement and energy"