Vivienne Hamilton-Shields – Jin Shin Jyutsu – Sports Massage – Massage – Aromatherapy – Reflexology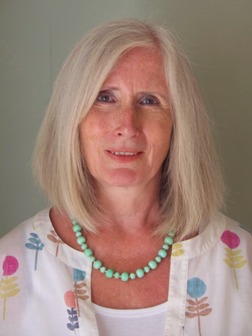 Contact Details:-
01248 680369
07759 881036 (text only please)

vivienne.hamiltonshields@btinternet.com
:-
-
Member Independent Professional Therapists International
-
-
I studied experimental psychology at Sussex University between 1982 and 1985 and specialised in the relationship between stress and relaxation.  Back then, stress was something that happened to bridges! We now know just how involved it is in the onset of disease.
The family then moved to Llanfairfechan in North Wales and I started the North Wales Clinic of Relaxation there in 1986.
34 years later, i am still at it.  In the meantime I taught massage and aromatherapy for the International Therapy Examination Council and now teach advanced massage techniques to therapists.
One client of mine introduced me to Jin Shin Jyutsu, which is like "acupuncture without needles".  This is Energy Medicine and feels a bit like reiki.  It can have amazing effects for long term ailments and illnesses as it seeks to treat the underlying cause of any disharmony, rather than treating the symptoms of disease.
Other therapies include craniosacral balancing, reflexology and sports massage.
I'm told I do great massages and think I've had a bit of practice by now so, if you'd like to talk about anything, please do not hesitate to get in touch.
Treatment Prices
Aromatherapy £42.50 for 75 mins, £27.50 for 45 mins
Craniosacral Balancing £45 for 1 hour 30 mins
Jin Shin Jyutsu £35 for 1 hour
Reflexology £27.50 for 45 mins
Sports massage £45.00 for 75 mins, £27.50 for 45 mins