Hopi Ear Candles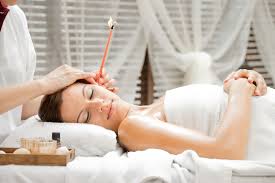 Eileen Reilly - Reflexology - Reiki - Metamorphic Technique - Hopi Ear Candles:


Eileen Reilly
Tel:
01745 870765 - 07471 941034

Email:
eileen.reilly@ymail.com
The Carriage Works - Denbigh:
https://www.facebook.com/TherapyWales/
http://www.naturaltherapypages.co.uk/

:-
:
Hopi Ear Candles are hollow tubes made of cotton, soaked in beeswax,honey and herbs. When lit, the candle acts like a chimney, causing the warm air inside it to rise and creating a vacuum at the bottom. This vacuum gently stimulates the ear, facilitating removal of excess wax and impurities.